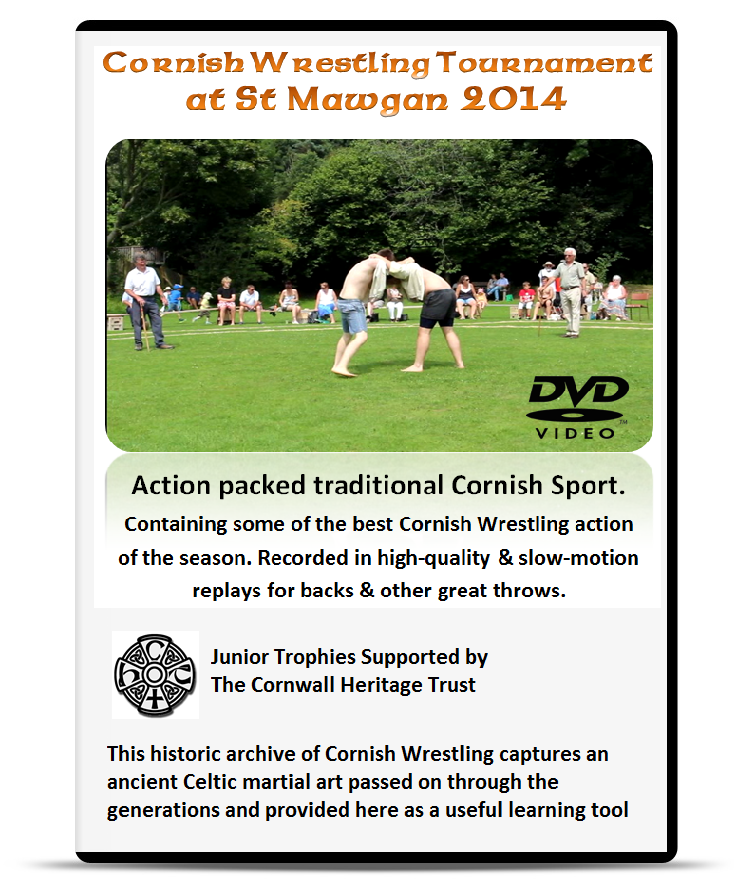 Action packed traditional Cornish sport, containing some of the best Cornish Wrestling action of the season.
Recorded in high-quality with slow-motion replays for 'backs' and other great throws.
A great learning tool for those interested in the sport.
£5.99 (for UK delivery)
Wordwide shipping is available for an additional £2,  if you require international shipping please use the Buy Now button below.
£7.99 (for worldwide delivery)
Please note that international orders may be processed using slimmer packaging and may not contain a standard DVD case as shown above.